Congratulations to Zhicheng for officially obtaining the ISO9001 quality system certification!
12-12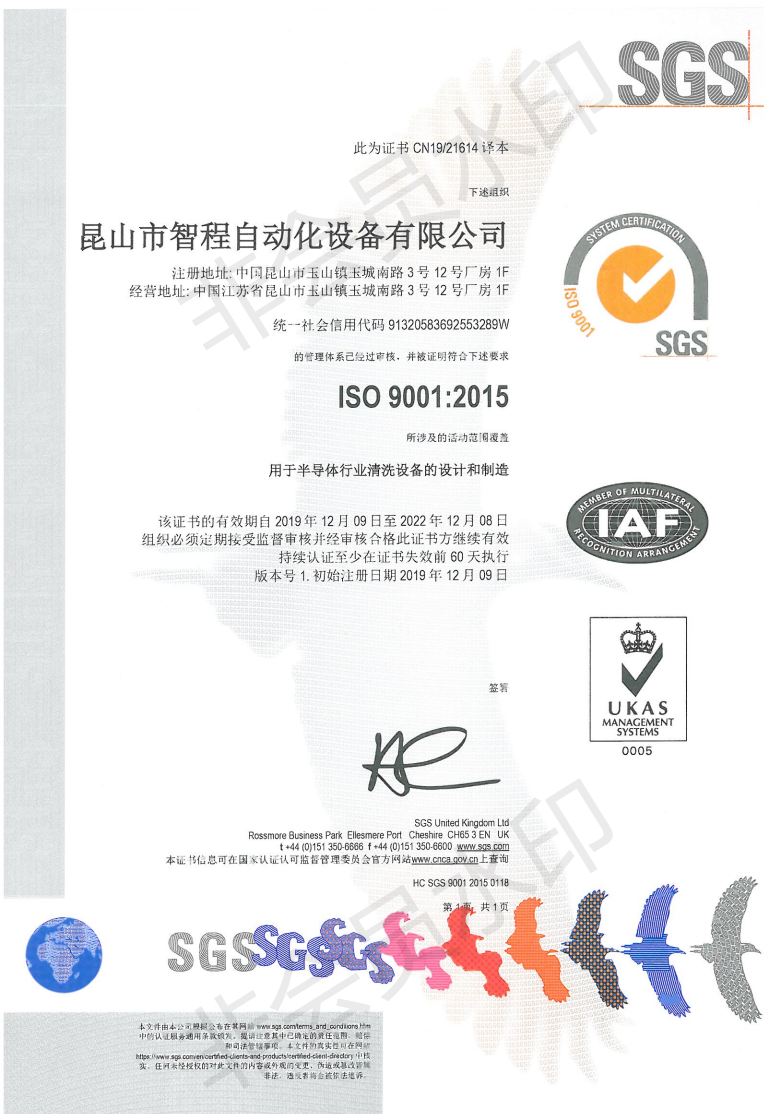 In order to further standardize the company's business processes, effectively control risks, and form a standardized operation and standardized management model. Starting from a strategic perspective, the company will introduce the ISO9001 quality management system in 2019. On November 19, 2019, Kunshan Zhicheng Automation Equipment Co., Ltd. (hereinafter referred to as "Zhicheng") successfully passed the special audit of the Quality Certification Center, and officially obtained the ISO9001:2015 quality management system certification on December 12, which is It marks that Zhicheng has made new progress in programming and standardization.
In line with the quality policy of "Based on quality, shaping the brand of Zhicheng", according to the requirements of ISO9001:2015 quality management system certification. The general manager, as the top manager, is directly responsible for the supervision and implementation, and the staff of each department conscientiously implement the relevant standards and standardized work procedures. It has ensured the long-term and effective implementation of the quality management system, and finally obtained the approval of the Quality Certification Center. It proves the company's own strength, and on the other hand, it is a spur to the company's future growth. The company will continue to strictly implement the quality management system and rules and regulations in the future work, and further optimize and standardize various management systems. Continuously improve the effectiveness of system operation, continue to actively explore, and strive to raise the work of the enterprise management system to a new height, laying the foundation for comprehensive scientific management. Provide high-quality equipment and services for the semiconductor industry.