The Core of Fully Automatic RCA Cleaning Machine--A Note on the Research and Development of Kunshan Zhicheng's Third-Generation Manipulator Transmission System
11-06
Kunshan Zhicheng RCA equipment manipulator transmission system
 The manipulator transfer system is an essential part of the fully automatic RCA washing machine and one of the absolute cores of the entire machine. A good manipulator transmission system has very high requirements. In addition to being stable and reliable, it must also have fast speed, smooth movement, low noise, stable clamping, and safety and anti-collision functions.
Kunshan Zhicheng Automation Equipment Co., Ltd. has been investing a lot of manpower and material resources in the research and development of the manipulator transmission system for many years, and finally developed the latest third-generation manipulator transmission system. let's take a look at it in its entirety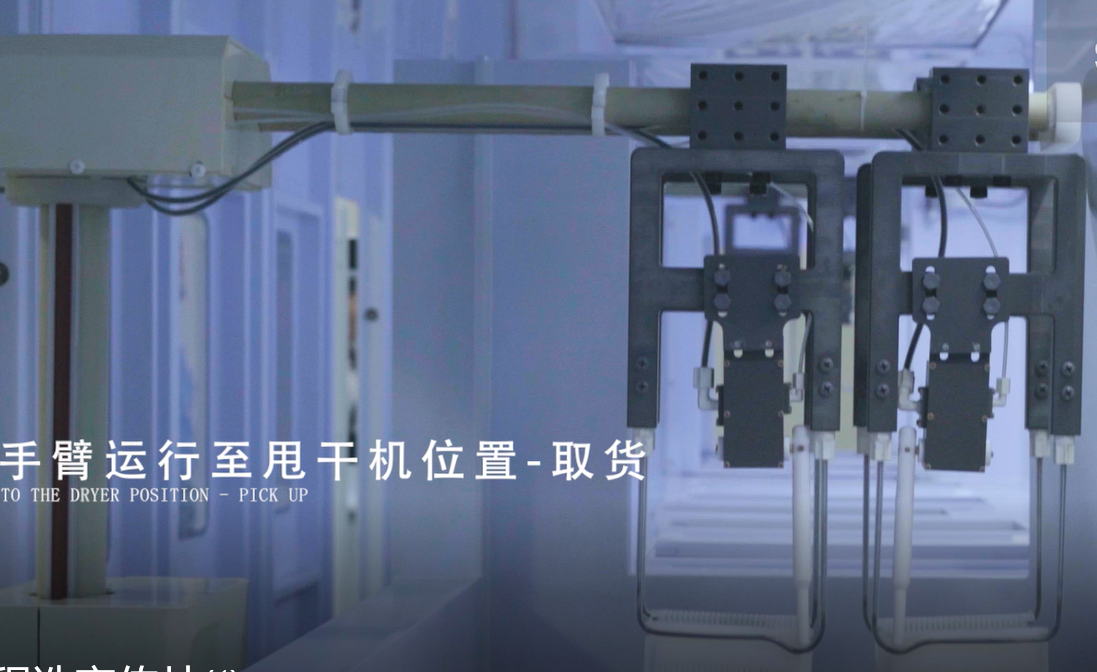 After three upgrades, the third-generation manipulator system independently developed by Zhicheng has undergone a comprehensive upgrade on the original basis.
1. Fast speed: the fastest moving speed of X axis is 3m/s, and the fastest moving speed of Z axis is 1m/s
2. Stable movement: at the fastest moving speed, the wafer will not visibly shake
3. Low noise: during operation, the noise is lower than 58dB
4. Stable clamping: anti-loose design, stable clamping
5. Safety anti-collision: Anti-collision setting, when the manipulator is loaded with an object, it will automatically stop. avoid personal injury
After 1,400 hours of continuous operation testing, Zhicheng's third-generation manipulator transmission system has 0 failures and 0 chip drops.