Successful acceptance of the magnetic levitation high-speed motor for Baobang 55kW aviation system
11-17
On November 14th, Suzhou Baobang Electric developed a 55kW magnetic levitation motor for an aviation research institute, which has passed on-site customer acceptance. This motor will be applied to the power test bench of the institute's aviation system, marking another major breakthrough in the application of magnetic levitation high-speed motors in the field of aviation systems.
Magnetic levitation bearings, due to their non-contact, frictionless, lubrication free, and long service life characteristics, can significantly improve the stability, reliability, and service life of equipment. The use of this technology in the aerospace field is also becoming increasingly common, such as magnetic levitation aviation engines, momentum flywheel energy storage for aerospace vehicles, etc. The aerospace field has become a key field for the use of magnetic levitation bearings. Magnetic levitation bearing technology can further improve the modernization level of aerospace technology, which is also an important symbol of national defense modernization.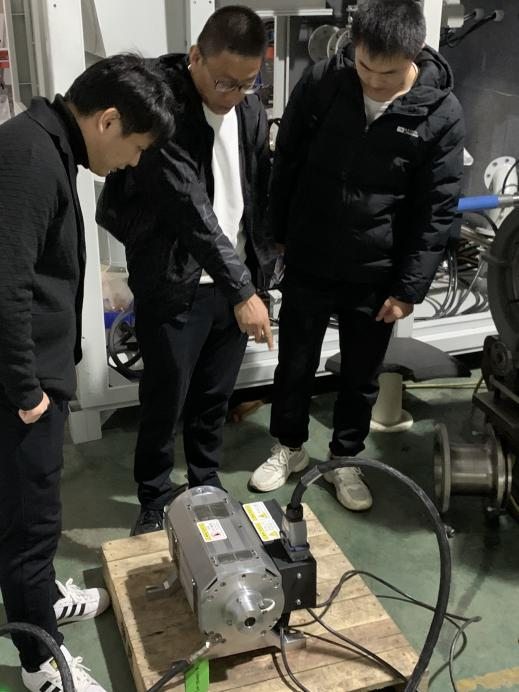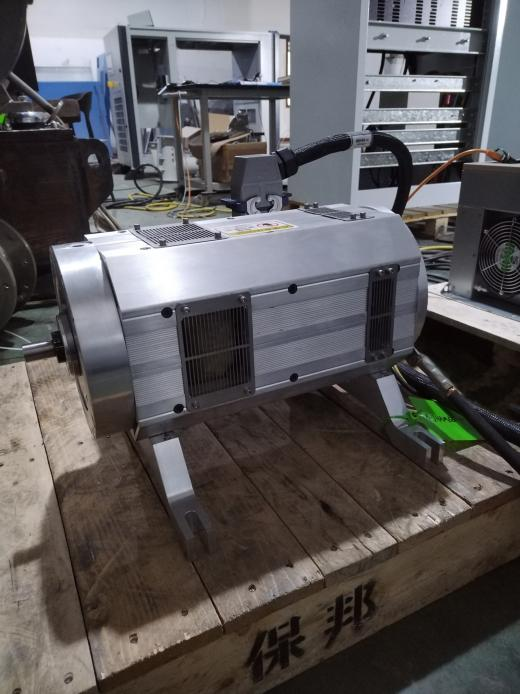 The magnetic levitation motor developed by Baobang Electric adopts independently developed and unique intelligent electromagnetic bearing control technology. Through closed-loop control and PID plus active damping and imbalance compensation control, it reduces vibration caused by rotor dynamic imbalance, ensuring stable operation of the motor at ultra-high speeds. The delivered motor has a power of 55 kW, a maximum speed of 54000 r/min, and an acceleration time of less than 8 seconds. The actual operating efficiency of the motor exceeds 97%, which has unparalleled performance advantages and fully meets the project requirements.
Baobang Electric focuses on the research and development and manufacturing of high-power ultra high speed magnetic levitation motors, expanding the application of magnetic levitation high-speed motors in various fields such as blowers, air compressors, vacuum pumps, organic Rankine cycle (ORC) waste heat generators, MVR steam compressors, expansion compressors, etc., helping to achieve efficient energy utilization in the industrial field, and is committed to becoming a great enterprise exploring the future of industry.